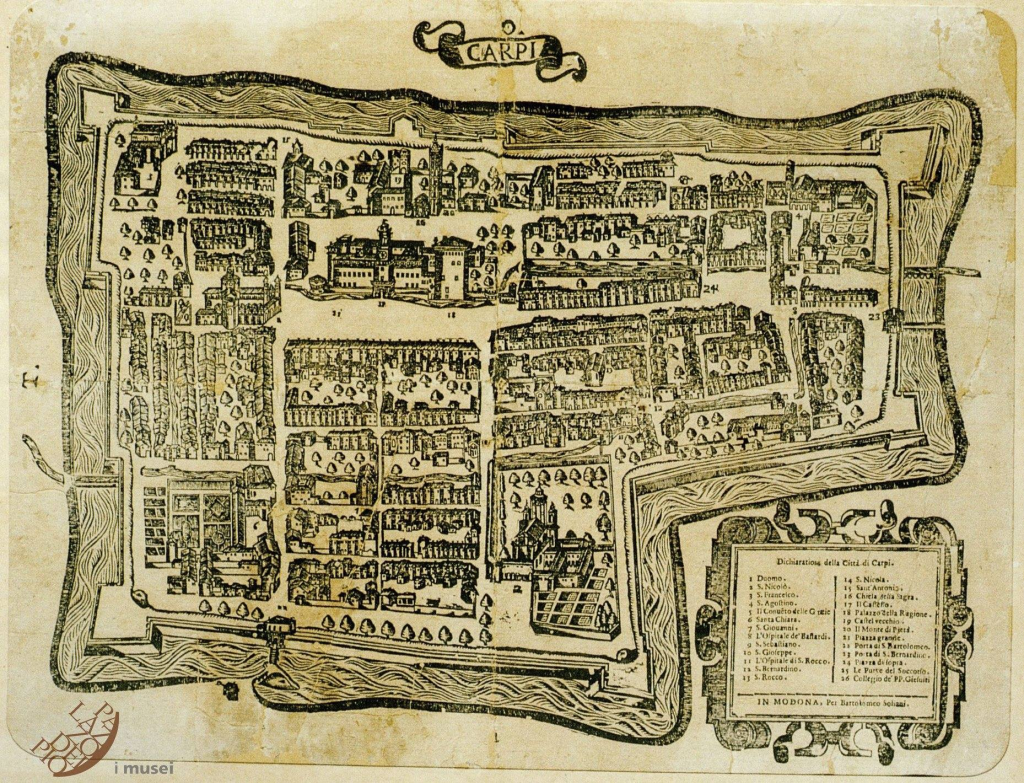 Budrione
In an area traversed by deep irrigation canals, stands on an embankment a massive lookout tower of recent construction. Originally burned by Passerino Bonacolsi (ce hm fighter 18), the castle of Budrione is directly administered by House Pio.
Gargallo, land of House Stoffi (Pio)
Gargallo is another terracotta lookout tower, with a base of about eight meters, in the hands of House Stoffi loyal to the Pio, who maintain a lookout garrison there as protection from the nearby House Este di San Martino, a cadet branch of the Este.